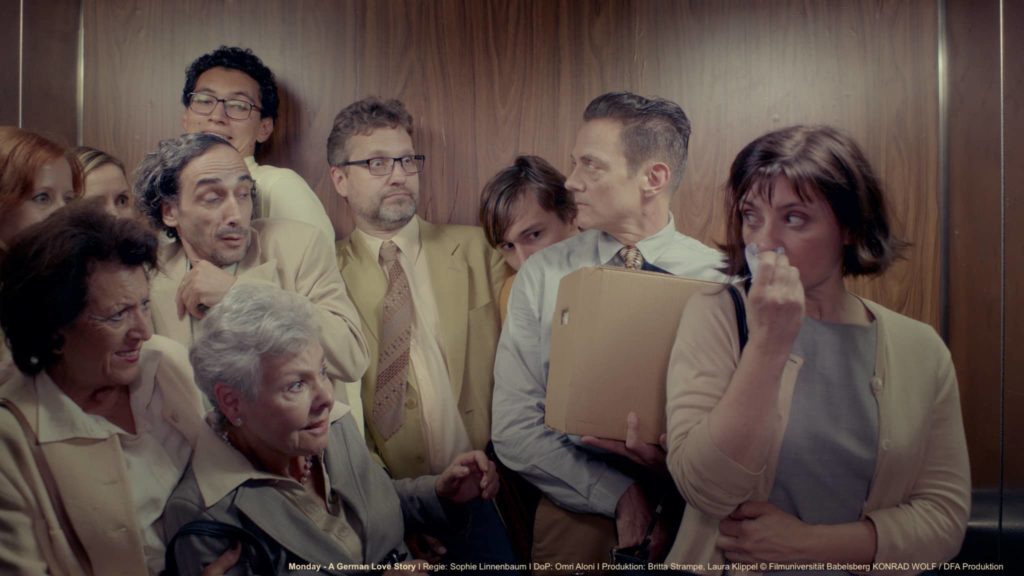 PROJECTS
SUBTEXT (WT)
fiction feature, GER 2021, in production
In a world that is divided into protagonists and minor characters, people with film defects are persecuted and segregated. The 16-year-old Paula has worked her way up from the simple secondary character and is about to take the decisive test for the protagonist, but she just doesn't manage to make rousing music. In search of a solution, she finds herself in the world of outlawed outtakes, with which she has more in common than she would initially like.
Script: Sophie Linnenbaum, Michael Fetter Nathansky
Director: Sophie Linnenbaum
Producer: Laura Klippel, Britta Strampe
DoP: Valentin Selmke
Production Designer: Josefine Lindner, Max-Josef Schönborn
Costume Designer: Sophie Peters
Make-up: Elena Ziegler
Music Composer: Fabian Zeidler
Sound: Nicolas Voß, Leonard Aderhold
Editor: Kai Eiermann
Visual Effects: Johannes Blech
Post Production Supervisor: Arno Scholwin
© Bandenfilm in co-production with ZDF Kleines Fernsehspiel, the Film University Babelsberg KONRAD WOLF and Sophie Linnenbaum
A CHOIR OF SISTERS (WT)
documentary feature, GER/CH 2023, in development
A remote farm in the Swiss Alps. A deeply religious family, a father who had rather been a priest than a farmer and a mother who gives birth to firfteen children. Twelve girls and three boys and a childhood between love and loss, fundamentalism and anarchy. The memories of my mother and her sisters.
Concept & Director: Sophia Bösch
Producer: Laura Klippel, Britta Strampe
© Bandenfilm
THE MOST BEAUTIFUL PLACE TO WORK (WT)
documentary feature, GER 2024, in development
A spiral of physical and psychological violence that results in sysiphos work: in an intensive therapeutic dormitory in Brandenburg, five educators dedicate all of their work and their hearts to the young residents. An observational documentary about the educational work by mostly lateral entrants, whose activity takes place in the social offside in spite of all systemic importance.
Concept & Director: Daniel Abma
Producer: Laura Klippel, Britta Strampe
© Bandenfilm